SMA Talent has long been one of the UK's leading international film and tv composer management agencies and 4 years ago expanded the company's offering to include film directors and screenwriters.
Our extensive network of relationships within the industry is based on a hard-won reputation for representing the most creative talent.  
The team is experienced and realistic, dedicated and passionate. Our aim is to deliver the best work, within budget, on schedule and as hassle free as possible. Delivering Excellence is our core belief. 
We're always available to discuss your project and all our composers can put together a bespoke pitch, other commitments permitting.
Shaun's first feature Broken, starring Morjana Alaoui, Mel Raido and Craig Conway, premiered at London's Frightfest in August to rave reviews resulting in Shaun being nominated for Screen International's Rising Star award. He has several other films in development currently including The 4th Reich based on his award winning short, The Soldier which won Best Film, Best Cinematography, Best Visual Effects and Best Editing at The London Short Film Festival in 2007.  Set 13 days after the D-day landings, the film explores the consequences of the Third Reich's disease testing experiments. read more
Nick Brown found initial success with his six Agent of Rome novels set in the 3rd century AD and follow the adventures of ex-military imperial   agent Cassius Corbulo tasked with undercover espionage work throughout the empire on behalf of the Emperor and the Government in Rome. In essence a Roman James Bond. These are now being adapted for television and his high-action thriller First Duty has been optioned by Dynamic Pictures.  read more
Adriel Leff  has written and directed 3 self-funded features – Bloody Lips which won  Best Feature Ensemble at the 2013 LA Comedy Festival, Best Feature Film at the Interurban Film Festival in Texas and a further ten award nominations in 15 international festival appearances; The Ballad of Johnny Windows won  Best Mockumentary Feature at the 2014 LA Comedy Festival and, along with Bloody Lip and his third film Breaking Britain, have now secured US distribution. His competition-winning screenplay Inner Bull is currently in development.  read more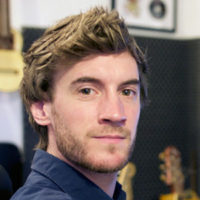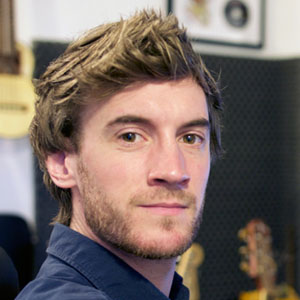 Ian Arber
With 22 films in the bag, Ian's big break came in 2015 assisting composer Joe Kraemer on the score for Mission : Impossible – Rogue Nation.  More recently he scored the coming-of-age feature film Scott and Sid (2016), directed by Scott Elliot, and is due to score another British film a fantasy feature, Indifferent.  
He has written the music for the 2016 Paralympics promo film as well as the long awaited feature doc on Usain Bolt entitled 'I Am Bolt'.