SMA Talent has long been one of the UK's leading international film and tv composer management agencies and 4 years ago expanded the company's offering to include film directors and screenwriters.
Our extensive network of relationships within the industry is based on a hard-won reputation for representing the most creative talent.  The team is experienced and realistic, dedicated and passionate. Our aim is to deliver the best work, within budget, on schedule and as hassle free as possible. Delivering Excellence is our core belief. 
We're always available to discuss your project and all our composers can put together a bespoke pitch, other commitments permitting.
Award winning Danish writer/director Fabian Wullenweber is best known internationally for his work across all 3 series of The Killing, DR's worldwide hit crime series shown in more than 161 countries. In 2014/2015 he was he conceptual director and himself directed 11 of the 13 episodes across 2 series of TV2's period drama The Seaside Hotel, currently the most successful drama series on Danish television and is just finishing the third series. Feature credits include the musical Bora Bora ; the psychological horror movie Cecilie; Frenetic Films' Catch That Girl which won awards and nominations in Berlin, Chicago, Amsterdam and throughout Scandinavia both for Fabian and the film;  Nimbus Films' dark and gripping Gemini.
See profile page …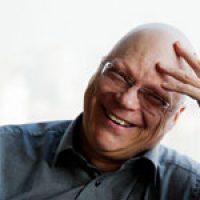 John is a musician's musician.  Music royalty.  Accolade after accolade.  He's won BAFTA's and EMMY's.  He is the proud recipient of a Gold Badge of Excellence for services to British music awarded by his peers in The British Academy of Songwriters & Composers in 2011, a Lifetime Achievement Award at the Monaco Film Festival, and in 2012 with an honorary Doctorate of Music from the University of Sussex where he was the first ever Creative Arts Fellow in the Department of Humanities.
John's scored the 1928 restored silent move Shooting Stars which was premiered at London's Odeon Leicester Square as part of the 2015 London Film Festival.
Read more..