SMA Talent has long been one of the UK's leading international film and tv composer management agencies and 4 years ago expanded the company's offering to include film directors and screenwriters.
Our extensive network of relationships within the industry is based on a hard-won reputation for representing the most creative talent.  
The team is experienced and realistic, dedicated and passionate. Our aim is to deliver the best work, within budget, on schedule and as hassle free as possible. Delivering Excellence is our core belief. 
We're always available to discuss your project and all our composers can put together a bespoke pitch, other commitments permitting.
Danish director Jesper Nielsen now shooting BBC's Redwater in Ireland for producer Vicky Wharton. The multi-award winning writer/director is best known outside Scandinavia for his work on Borgen. His latest feature, The Day Will Come, premiers in April. He has directed, written or edited 27 features and more than 60 episodes of tv drama. He is also one of the directors on a new Danish crime series Dicte to be screened from June 3 at 9 pm on More 4 HD – it was earlier shown on Netflix. 
SPOTLIGHT ON JESPER W. NIELSON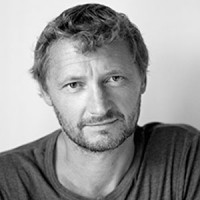 Jesper W. Nielson  
The multi-award winning Danish director/writer Jesper Nielsen is now shooting BBC's 6-parter Redwater in Ireland for producer Vicky Wharton. His latest feature,The Day Will Come, premiered in Copenhagen in early April.
He is best known outside Scandinavia for his work on 6 of the 30 episodes ofBorgen, DR's international hit series shown in more than 80 countries. His most successful feature to date is Okay (Bech Company) which remains one of the most popular Danish films of all time. A year after its release he won the Dreyer Award, Danish cinema's annual award for artistic merit, putting him in the illustrious company of Lars von Trier, Lone Scherfig, Susanne Bier and Thomas Vinterberg.