Every brand has its own noise!
Successful fulfilment of the creative concept requires a powerful script, great direction, the right actors/voiceovers, considered cinematics and production values. Music is sometimes the first and sometimes the last element in the process, yet is so often the hook.
Working with a roster of talented, high profile film composers with commercials experience, we can provide you with the bespoke music required to complete the process and capture the consumer 'buy-in'.
Whether for the big screen or small, for a UK market, pan-European or world audience, the management here at SMA Talent has over 30 years experience of working alongside brand champions across all markets.
Whatever the challenge our composers are able to interpret a brief quickly and creatively whilst recognising the importance of delivering on time, on budget and without fuss.
Please call Lesley on: 020 7307 5958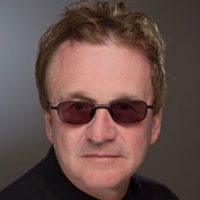 Credits include: Time Bandits, New Tricks, Sherlock, Taggart.  Mike Moran is one of the most experienced and versatile of composers, his skills include film/tv scoring, arranging, song writing and record production. He has been awarded a Gold Badge for services to British music by The British Academy of Songwriters & Composers; a TRIC Award for […]
Bend It Like Beckham, Bride & Prejudice, Five Days, Moses Jones. Craig is a cutting edge world fusion expert composer/musician/performer, – a versatile American multi-instrumentalist musician, award winning composer, arranger, gold & platinum record producer. He has just completed scoring Gurinder Chadha's 6-part tv series Beecham House for ITV which is set in India in […]