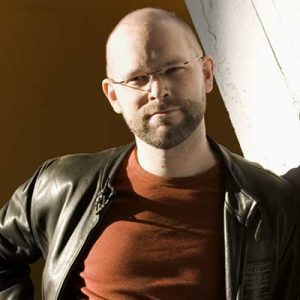 Pessi Levanto is one of the most prominent film composers in Finland and he is steadily gaining a foothold with his work internationally particularly in the other Scandinavian territories. His wide experience and knowledge of both classical and jazz/rock genres gives him access to a very wide range of different projects. His most recent work is Eskil Vogt's  supernatural feature The Innocents which will premiere later this year and the 8-part tv series Piece of My Heart produced by Finnish Broadcasting Company. He is currently working on Ole Giaever's feature Let the River Flow.
He has scored twenty-five features, many tv series and movies of the week, as well as major documentaries. Some selected credits include the features  Land of Hope, Unexpected Journey, Psychosia, Swedish Moment, Armi Alive!, The Midwife, Home Sweet Home, and The Hustlers. TV includes Republic of Children, A Piece of my Heart, Kotikatu, Advent Calendar, Inget Ljus I Tunneln; plus the documentaries Sel8nne, My Father from Beneath the Stars, Singing Blue Note and Marzia, My Friend.
Pessi works from his own studio in Helsinki. After graduating from Sibelius-Academy, he became a full time working musician arranging and playing piano on live sessions and recordings before branching out into film and tv work. He has released several jazz albums as bandleader and four albums for children and appears on dozens of records as session musician and arranger. 
In addition to his media work Pessi is also a much sought after arranger and has written dozens of orchestrations for all the leading Finnish orchestras and big bands. A recent major project was Classical Trancelations featuring the Helsinki Philharmonic Orchestra in a series of sold-out stadium shows of orchestral versions of club music classics.
He has also written chart topping songs for Japanese and Korean pop stars including Arashi, Sexy Zone, TVXQ and Afterschool.