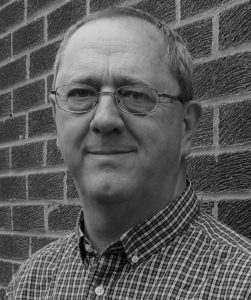 Nick Oldham has written 29 crime novels including 24 in the highly addictive and compelling Henry Christie police procedural crime series which he's now developing into a tv series starting with Nightmare City. The first Henry Christie novel appeared in 1996 while Nick was still a serving police officer in the Lancashire Constabulary, to be followed by a further 7 in the series before he left with the rank of Inspector to become a fulltime writer.
The series has always been well reviewed – "A flawed and very human hero, inside-the-cop-shop politics, heart-pounding suspense, and gritty realism are trademarks of Oldham's excellent Henry Christie series" noted Booklist of these works. "Gritty and precise" is how the London Times described the series, while the US Kirkus Reviews dubbed these works "splendid British procedurals with complex plotting."
Originally published by The Headline Group Nick's later novels have been published by crime specialists Severn House and are available internationally in all formats, both printed and as downloads. America's Publishers Weekly reviewed the books as "…taut page turners that don't stint on bloodshed" and Crime Fiction "…you'll find plenty here to keep your crime brain occupied and engaged". Valerie Penny on her Great Book Review Site reviewing Instinct wrote " Nick Oldham tells an unembellished and straight forward police story however there are lots of details to savour that found me picking up the book at any moment I could snatch and I look forward to reading his next book".
For much of his police career he worked a lot in Blackpool and as he says "Murder was a frequent visitor to Blackpool" so decided that was where Henry Christie would be stationed. "The resort attracts more than 10 million tourists a year, with a surge in the summer and lull in winter and is teeming with amusement arcades, cafes, iffy clubs and pubs, 3 piers and the famous tower so crime flourishes, including murders and Blackpool is a leading character itself in the books and I believe that real locations give a gritty authenticity".
Nick later created Steve Flynn, former Royal Marine and ex-policeman now living in The Canary Islands earning his living as a sport fishing skipper and has published three books in this series . The first was Onslaught in 2015 followed by Ambush and most recently in Headhunter in 2017. He's also written two novelisations based on two big crime films Vendetta and We Still Kill The Old way.
Read more about Nick's journey from Lancashire cop to prolific crime writer here