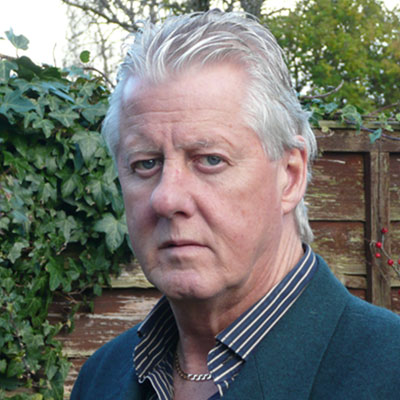 Roger Price spent over 30 years in the Lancashire Police Force, the Regional Crime Squad and the National Crime Squad before leaving to concentrate fulltime on writing crime novels. He retired with the rank of Detective Inspector in charge of a covert unit in Lancashire concentrating on breaking up the gangs selling heroin, crack cocaine and other Class A drugs throughout the North West. Over the years he worked on numerous murder investigations and other serious crimes as well as for a time running Preston's CID team.
He's written five successful crime novels to date – By Their Rules and A New Menace were quickly followed by his Badge & the Pen series – Nemesis, Vengeance and Hidden published by Lume Books and have all been bestsellers on Amazon's worldwide platforms. More in this series are due. He is also working on a standalone novel – Operation Astral – based on real events. He is also concentrating on an original returning 6-part television drama series, The Fixers, about police trouble-shooters with a difference; experts in normal detective work, DCI Delacy and DS Barry are also artisans in the darker arts and are called upon when things go very wrong. Roger draws on his previous CID, and covert and undercover police work experiences, both in the UK and across Europe and the Far East, to add a gritty realism to his writing.
He received a number of career commendations including the investigation into a US Mafia ordered murder in the UK, another involving a cartel of international drug dealers and notably for running one of the UK's most successful undercover covert units.
Roger a price's latest police thriller INSIDE THREAT getting great reviews.  Published by dark edge press this is the first in a four-book deal.